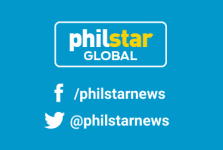 MANILA, Philippines – Atlas Consolidated Mining and Development Corp. has trimmed its nine-month net loss amid higher shipment volumes.
In a disclosure to the local bourse, the company said net loss declined 64 percent to P470 million.
Nine month revenues rose four percent to P8.7 billion, mainly driven by an increase in shipment volumes.
Copper revenues decreased by one percent to P7.3 billion while gold revenues surged 41 percent to P1.5 billion on increased volumes and higher gold price.
Production levels in the company's wholly-owned Carmen Copper Corp. rose to 77.1 million pounds, five percent higher than the year ago.
Copper concentrate shipments were eight percent higher at 131,336 dry metric tons with copper metal content increasing to 77 million pounds of copper metal in concentrate, and gold content growing by 24 percent to 24,706 ounces.
Business ( Article MRec ), pagematch: 1, sectionmatch: 1
Copper prices remained low during the period at $2.13 per pound, down 17 percent.
On the other hand, the average realized gold price improved seven percent to $1,258 per ounce.
In response to challenging market conditions, Atlas is reducing its capital expenditures to $27 million this year from the original planned spending of $104 million as it decreased mill throughput.
The company is lowering its capex by 74 percent this year and will reduce it further to $12 million by 2017.
The company has also decided to reduce mill throughput at the Carmen Copper Mine in Cebu to 40,000 tpd from its nameplate capacity of 60,000 tpd.
Source: http://www.philstar.com/business/2016/11/17/1644437/atlas-mining-trims-n...