CARMEN COPPER CORPORATION
OVERVIEW

Carmen Copper Corporation ("Carmen Copper") is a wholly-owned subsidiary of Atlas Consolidated Mining and Development Corporation ("Atlas Mining"). Carmen Copper has an operating agreement with Atlas Mining and it has exclusive operating rights over the in situ mineral resources and ore reserves of Carmen, Lutopan and Biga mineral deposits, collectively known as Toledo copper mine covering 1,674 hectares. This is part of the Atlas mineral property covering 5,218 hectares, consisting of 3,284 hectares Atlas-owned mining claims and 1,934 hectares of mining claims belonging to claim-owners who have valid operating agreements with Atlas. Carmen Copper resumed the Toledo mining operation in September 2007.
HIGHLIGHTS OF CURRENT OPERATIONS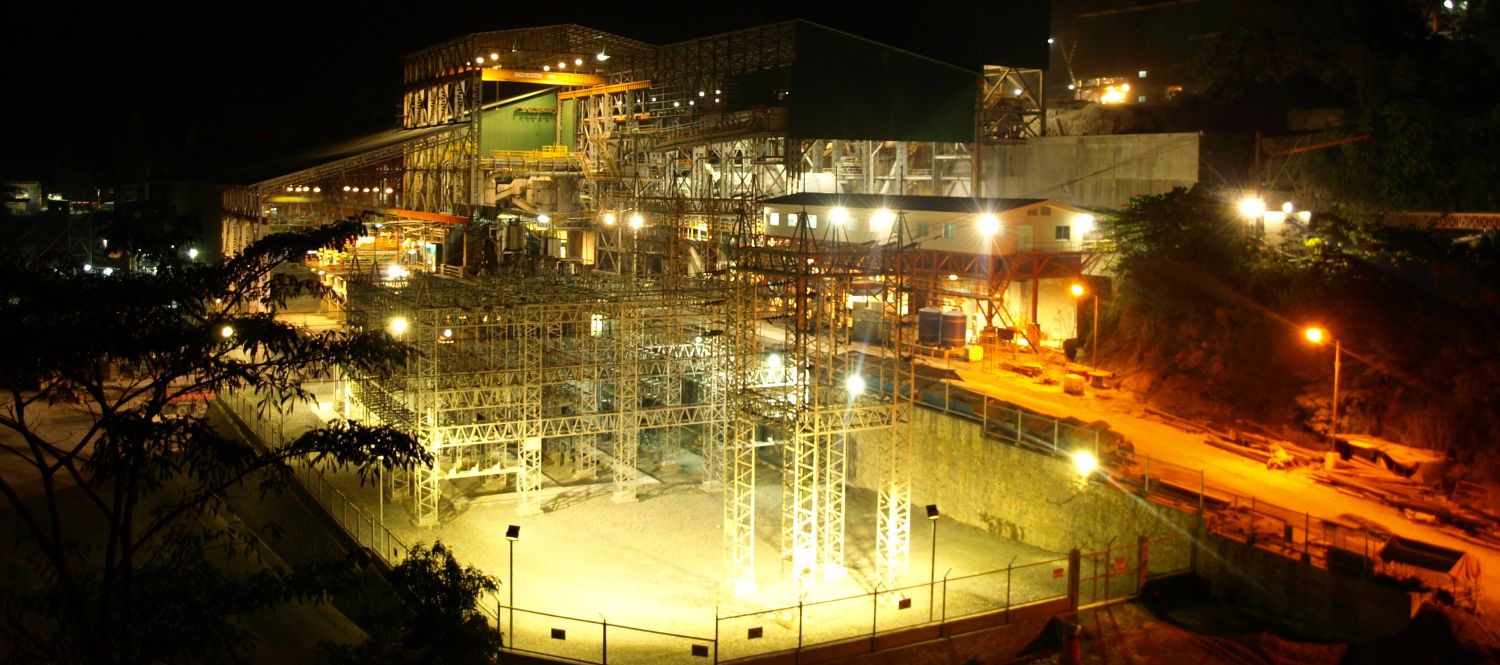 After the commissioning of the expanded processing plant in March 2014, Carmen Copper sustained its production ramp-up as it ended the year with 177,900 dry metric tons (dmt) of copper concentrate, 14% higher than the 155,400 dmt produced in 2013.
Mining Operations
A total of 92 million metric tonnes of combined extracted and waste materials were moved from the Lutopan and Carmen open pit mines, 18 million dmt or 20% of which consisted of extracted ore while the remaining 80% or 74 million dmt were stripped waste materials. Lutopan Pit produced 43% of the ore materials delivered to the mill amounting to 8 million dmt with a head grade of 0.347%. Carmen Pit produced a total of 10 million dmt at 0.330% head grade.
Carmen Copper continued to accelerate the development of Carmen Pit to ramp-up ore production. Two (2) units of PC2000 excavators and six (6) units KOM375-7 dump trucks were added to the existing fleet in Carmen Pit in November and December, respectively. Some of the hauling trucks from Lutopan Pit were also transferred to Carmen Pit during the later part of the year, in line with plans to concentrate mining operation in Carmen Pit by 2015.
Mine Planning and Geological Services
In-house technical services to the mine open pit operations through provision of mine plans, site-specific geological and geotechnical advices, among others were catered by Mine Technical Services Division.
GHD, a geotechnical consultancy firm based in Manila, was engaged by the company to assist Carmen Copper in the evaluation of slopes and set up measures to address slope stability concerns in the Carmen open pit mine.
Milling Operations
Carmen Copper's newly expanded processing plant posted a 20% improvement in its total milling tonnage as it ended 2014 with 18 million dmt of copper ore milled with an average mill head grade of 0.314%. Likewise, the plant's average daily milling throughput increased by 14% to 49,225 tonnes per day from last year's 43,010 tonnes per day.
The construction and installation of new mill equipment was substantially completed in early 2014 with initial pre-test and commissioning of the two additional ball mills and the rest of the expansion circuits done in June 2014.
Outotec Australia, a multinational engineering and technology firm, provided the technical designs and installation service consultancy for the mill expansion with the help of the in-house project team.
As it continues to improve the process flow of its expanded plant, Carmen Copper recorded its highest average daily milling throughput in July 2014 at 57,000 tonnes per day reaching its expanded nameplate milling capacity of 60,000 tonnes per day for the most part of the month of July.
Maintenance works, process improvements in the secondary and tertiary crushers as well as enhancements in the primary mills were implemented during the second half of 2014. Conversion of one (1) tertiary crusher (TR 900) to a secondary crusher, and the modification of the grinding circuit to satisfy the particle size requirement of the secondary mills were implemented to further boost overall plant productivity.
Tailings Disposal Operations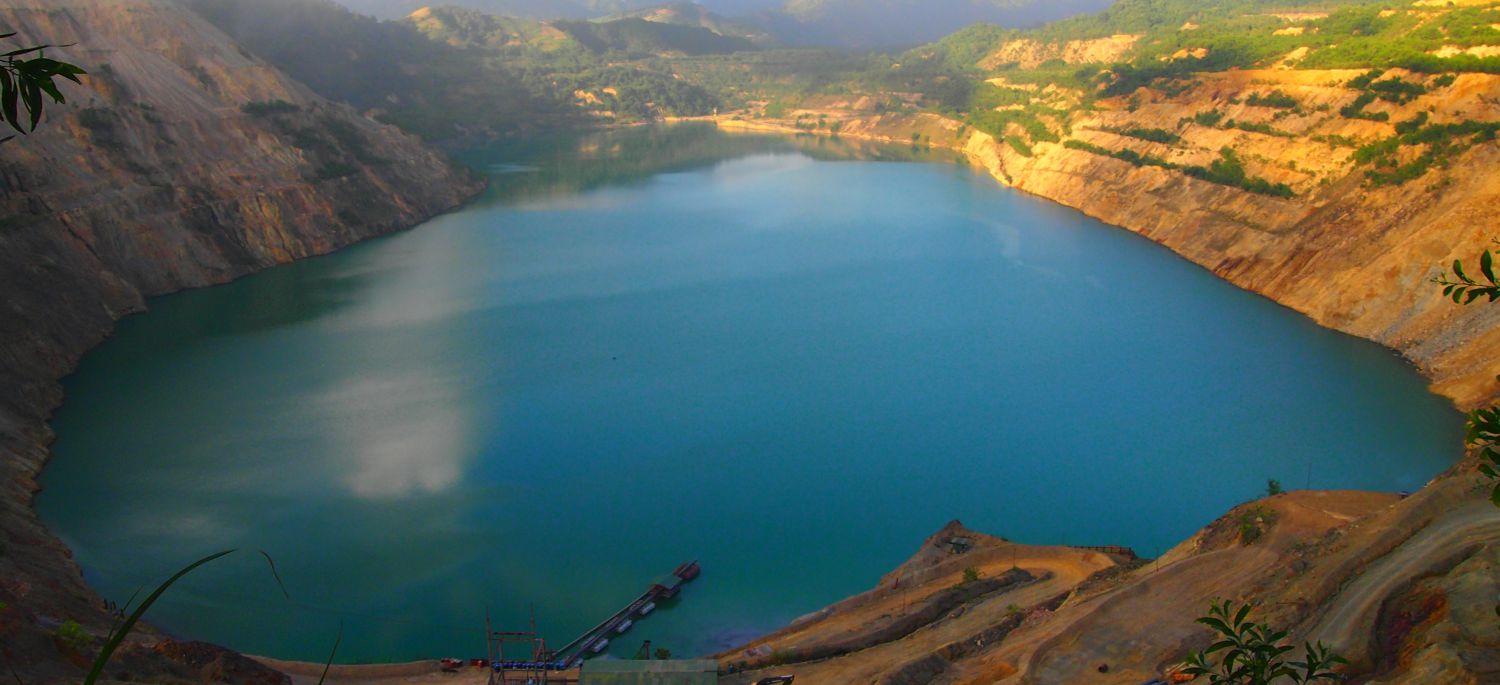 The mill tailings are deposited into the Biga Pit Tailings Storage Facility (TSF), which continues to prove as a strong, safe and secure facility for the mine. Any overflow of excess water due to build-up of tailings mass is being channelled through a decant tower and passes through a series of sedimentation ponds before it flows to a combination of subterranean and above-ground pipelines towards the Sigpit Creek. The water discharge permit was issued by the Department of Environment and Natural Resources in 2012. The water at Biga Pit has a PH level of 7.5 to 8 with fish species like tilapia thriving in it. No storage leaks or containment breached were reported at the Biga Pit tailings storage facility in 2014.
By-Products
Molybdenum
The new RIVS technology plant testing is scheduled by second quarter of 2015 with a new collector in copper flotation to boost Molybdenum in the concentrate. Production is expected to come in by third quarter of 2015 on estimated 2-3 tons per day of molybdenum concentrate at marketable grade of 46%. 
Magnetite
Feasibility study of magnetite plant will be reviewed first half of 2015. The plan is to rehabilitate the existing plant and revive the magnetite circuit at very minimal cost.
Power Supply
Owing to an increase in average daily milling tonnage to 49,225 dmt per day, power consumption increased to 49.6 megawatts (MW) per month from 38 MW per month due to the commissioning of two (2) units of new ball mills in June 2014. Power rates went up slightly by 2% to PhP5.35 per kilowatt hour from PhP5.25 due to a price increase on the Wholesale Electricity Spot Market (WESM). Power constitutes 21% of operating cash cost.
Carmen Copper secured a long-term power supply agreement with its existing power provider, Toledo Power Company, for the additional 15MW electric power load requirement of the newly expanded Carmen Concentrator milling plant. This ensures that enough electrical power is supplied for operations in the coming years at competitive power rates. Toledo Power Company has completed the construction of an 82-MW clean coal-fired power plant in December 2014 to support this power supply agreement.
Sangi Port Operation

In 2014, a total of 175,966 dmt of copper concentrate, net of weight franchise, was shipped and delivered mainly to smelters in China through MRI Trading AG while a small portion was shipped to Philippine Associated Smelting and Refining Corporation (PASAR) in Isabel, Leyte and to smelters in Japan through Mitsui & Co. Ltd.
With increasing shipment volumes, improvements in the port facilities were implemented in 2014 such as completion of the extension of the transfer house conveyors, installation of fire hydrant system and construction of the 1,560 square meter concrete pad for sun drying of copper concentrate.