APPROACH TO SUSTAINABILITY
COMMITMENT TO SUSTAINABLE DEVELOPMENT
Atlas Mining is a steward of its people, its community and the environment.
We are committed to protect the welfare of our employees, provide our host communities with opportunities for employment, education and entrepreneurship and contribute in the protection and restoration of the environment. Guided by the principles of safety, social development and sustainability, we will ensure long-term growth for the future and the succeeding generations.
SUSTAINABILITY STRATEGY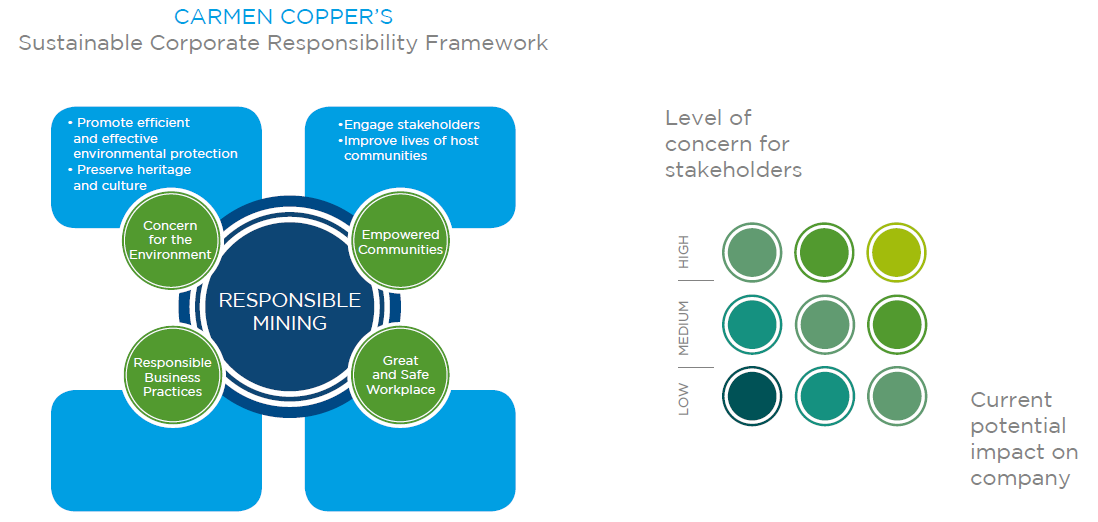 Strategic Focus
Carmen Copper's firm commitment and strategy in optimizing production and improving efficiency extends towards its employees, host communities and the environment.
The Company's conscious effort to be a responsible corporate citizen is consistent with the vision to become a leading copper producer in the Philippines and a role model for responsible mining.
Towards this goal, Carmen Copper anchors its sustainable development practices on four (4) focus areas: Community, Environment, Workplace and Ethics. This is in line with the Company's core values of professionalism, genuine concern for the company, team orientation, innovation and genuine concern for safety, social development, and sustainability.
Carmen Copper operates its business in a way that is environmentally responsible, benefits its host communities, cares for the well-being of its employees, contributes to good governance, and leaves a positive social legacy.
Carmen Copper believes that a sustainable corporate responsibility framework that is fully integrated with its business model will drive shareholder value and brand affinity.